New Bingo expected soon. 
Introductory Modal
The modal below, clearly has some errors and will be updated shortly. Rather doubtful Super Bingo will be an Emerald Bambiraptor. Instead, we are expecting both Fire Dinos to appear.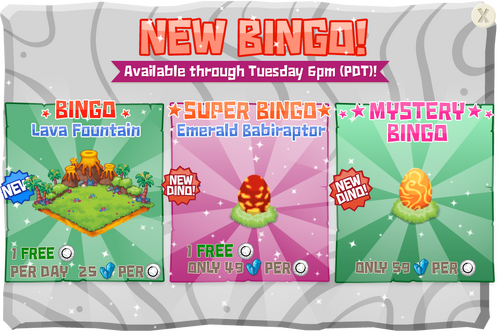 | Start Date | End Date |
| --- | --- |
| ? October 2014 | ? October 2014 |
> > Coming soon. 
Ad blocker interference detected!
Wikia is a free-to-use site that makes money from advertising. We have a modified experience for viewers using ad blockers

Wikia is not accessible if you've made further modifications. Remove the custom ad blocker rule(s) and the page will load as expected.