Shortly after Playground Crates ends, villagers can enjoy a brief reappearance of the awesome Dino Crates, back by popular demand! Started Monday June 10th, 2013 in the late evening using EST.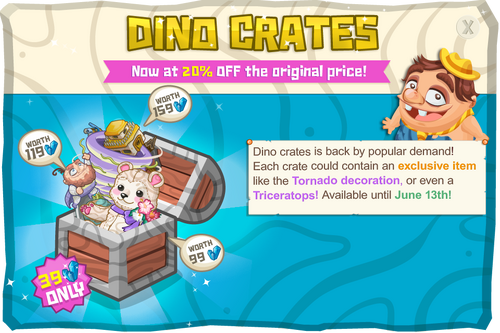 After the rash of recent price increases, the promised 20% reduction from the original price would be a welcome respite, if true. Dino Crates will only be available until June 13th, 2013 - a Thursday. Dino Crates is a perennial fan favorite having appeared previously several times - originally at 49 crystals per play - and later at the reduced price of 39 crystals.  It typically reappears for just a few days at a time, as it has now. 
Screenshots showing Rank, Image and Description for Each Prize
Edit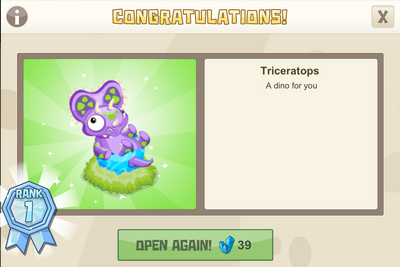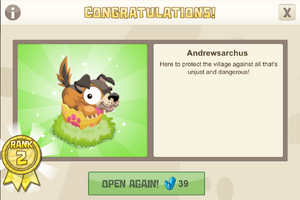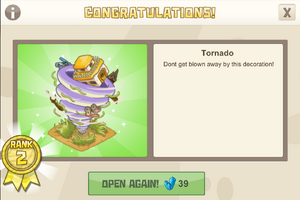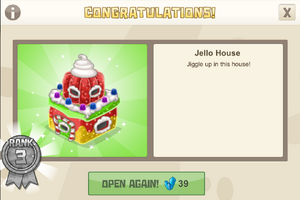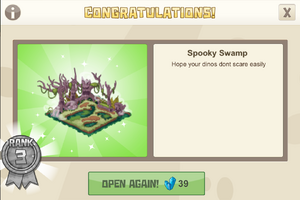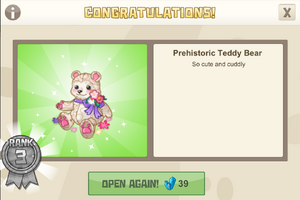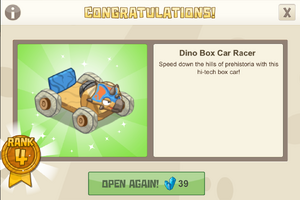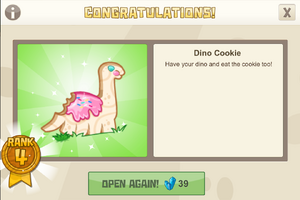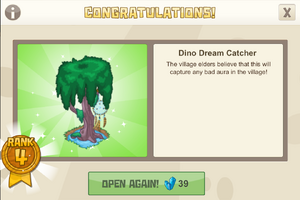 Ad blocker interference detected!
Wikia is a free-to-use site that makes money from advertising. We have a modified experience for viewers using ad blockers

Wikia is not accessible if you've made further modifications. Remove the custom ad blocker rule(s) and the page will load as expected.