Recent Discoveries about Dinosaurs and Prehistoric Beasts!
Found a great paper with a new discovery about dinosaurs? 
Post a link below with a brief comment so we can share the discovery. 
This Month's Featured Articles
Edit
Exciting new discoveries about the Spinosaurus! - - - It could swim!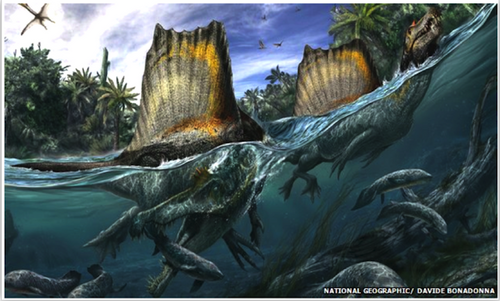 For more info, see this external link:  http://www.bbc.com/news/science-environment-29143096
Previous Featured ArticlesEdit
Today's featured beast is the awesome Dreadnoughtus schrani unearthed in Argentina - the most complete skeleton of plant-eating titanosaur recovered anywhere in the world. 
For more info, see this external link. 
http://www.theguardian.com/science/2014/sep/04/battleship-beast-colossal-dinosaur-skeleton-found-patagonia-argentina-dreadnoughtus-schrani
http://www.popularmechanics.com/science/environment/natural-disasters/dreadnoughtus-new-dino-may-be-largest-land-animal-ever-17170269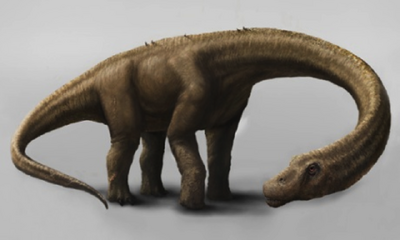 Ad blocker interference detected!
Wikia is a free-to-use site that makes money from advertising. We have a modified experience for viewers using ad blockers

Wikia is not accessible if you've made further modifications. Remove the custom ad blocker rule(s) and the page will load as expected.