Now this is one awesomely beautiful butterfly!
Introduction: Introduced April 22, 2014 in the Spring Booster Packs.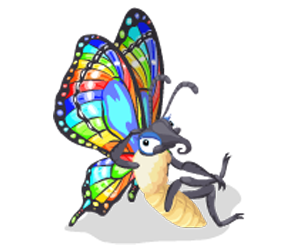 Adult form of the Rainbow Butterfly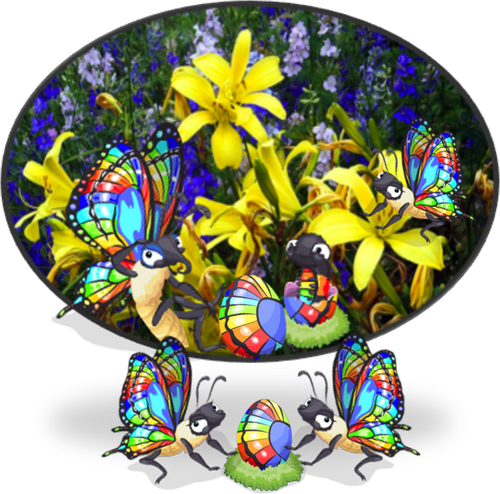 Dino-Diorama featuring a family of Rainbow Butterflies
Life Stats
Edit
Life Stats for the Rainbow Butterfly

Species Name: 

GiantbutterflyRainbow



Common Name: Rainbow Butterfly


BiomeID: Mountain        Tier: Air - Tier 2  

Rarity Group: SuperShiny

Probability: 1, Yippee! Get him from a random egg! 


Hatch Time: 10 hours, Hurry Hatch: 10 crystals


Cost: Value of 

giantbutterflyrainbowcost




Descriptions: 
  1. 

Travels the sky


  2. 

Best customer at the candy store


  3. 

Loves to dress up




The wings on these Rainbow Butterflies look like they were made from stained glass. Beautiful!

Professor OneStone
Life Stages & Comparative Dino Anatomy
Edit
Here are some additional snapshots in various life stages, from egg, to baby, then toddler and teen. The egg is absolutely equisite. 
For comparison purposes, here are snapshots of the original Giant Butterfly. 
Ad blocker interference detected!
Wikia is a free-to-use site that makes money from advertising. We have a modified experience for viewers using ad blockers

Wikia is not accessible if you've made further modifications. Remove the custom ad blocker rule(s) and the page will load as expected.